Sandee Kids Cool-Tec Boxing Gloves Muay Thai Kickboxing 4oz 6oz 8oz Black Gold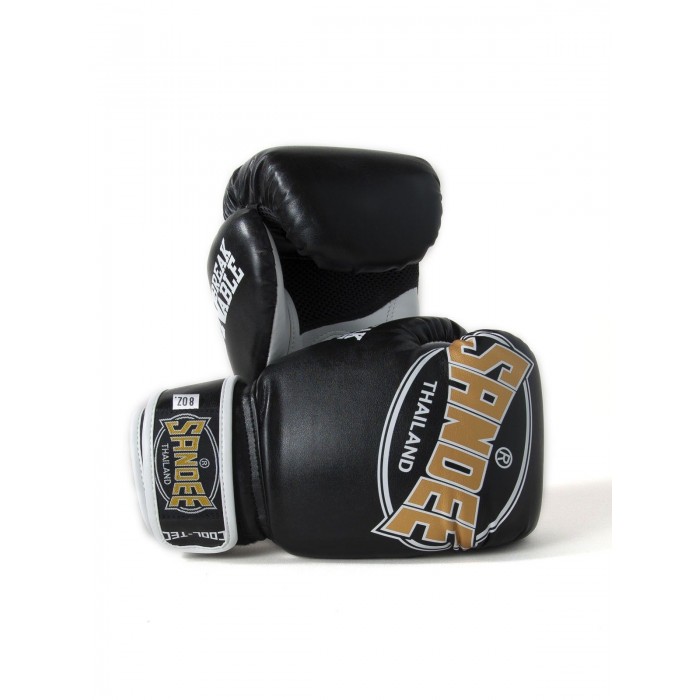 Constructed of double stitched pre-curved premium grade synthetic leather outer shell with triple layer of contoured high-density latex foam inner-core system.
Upper palm area constructed of Cool-Tec breathable mesh material for cool hands during training.
Brand new look for these professional quality gloves, with a whole new appearance & feel, and "Cool-Tec" sign off at the full Velcro wrist strap.
Size Guide
Where available, the KIDS size is a 4oz glove, with a suggested age range of 5-8 years old.
SANDEE 6oz and 8oz gloves, sometimes labelled as JUNIOR on older units, have a suggested age range of 8 years and up
FEATURES INCLUDE:
Attached thumb for additional safety in sparring.
Full cover piping and internal foam lip at finger tips, for safety and comfort.
Solid grip bar and full Velcro wrist-strap closure system for performance, support and ease of on & off.
Water repellent nylon non-slip inner lining.
100% hand-crafted in Thailand