EVO PU Karate Sparring Mitt GEL Gloves MMA Judo Taekwondo Martial Arts Jiu-Jitsu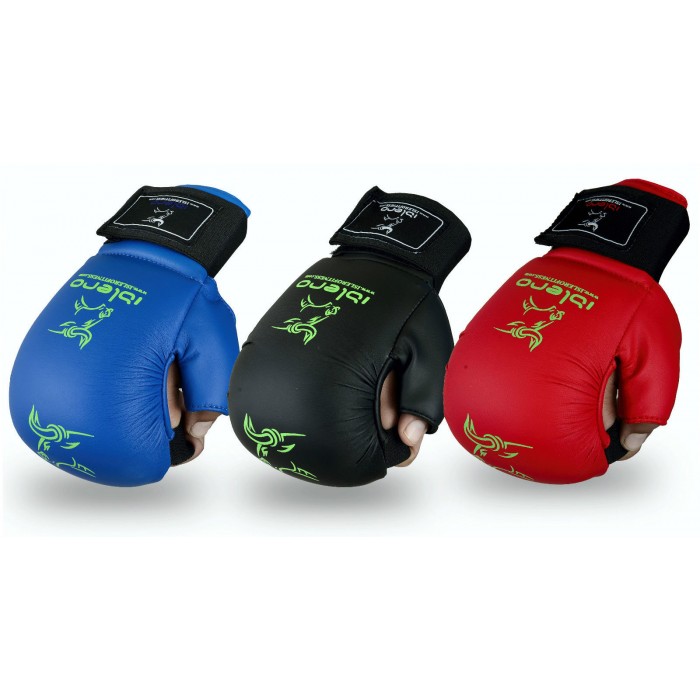 Authentic RDX Patent Pending Maya Hide Leather Ladies Boxing Gloves
One of The Best Gloves In Market
Great deal while our supplies last!
Try it for yourself and if it does not meet your expectations then we are happy to exchange or refund
EVO PU Karate Sparring Mitt GEL gloves are best-known for their sturdiness, durability and resilience. They incorporate three layers of Gel padding and make use of advanced Shell-Shock Gel technology for dispersion of high-intensity shocks. These gloves use our exclusive Max-Shock Foam Technology in the palm area for improved comfort, additional support and breathability, thus making the gloves wearable for prolonged sessions. The gloves are designed using the cutting-edge Quadro-Dome Technology in our manufacturing units which make them distinctive and unique. To further improve the safety of the wrist area, a wraparound wrist strap is incorporated with a high-quality Velcro closure.
Features:-
Made from high quality maya hide leather
Use of our exclusive Quadro-Dome Technology
Three Layers of Gel using Shell-Shock Gel Technology
Additional Wrist support using high-quality Velcro closure
Max-Shock Foam Technology in Palm Area for added comfort and breathability