AQF Leather MMA Gloves Gel Tech MMA UFC Grappling Gloves Fight Boxing Punch Bag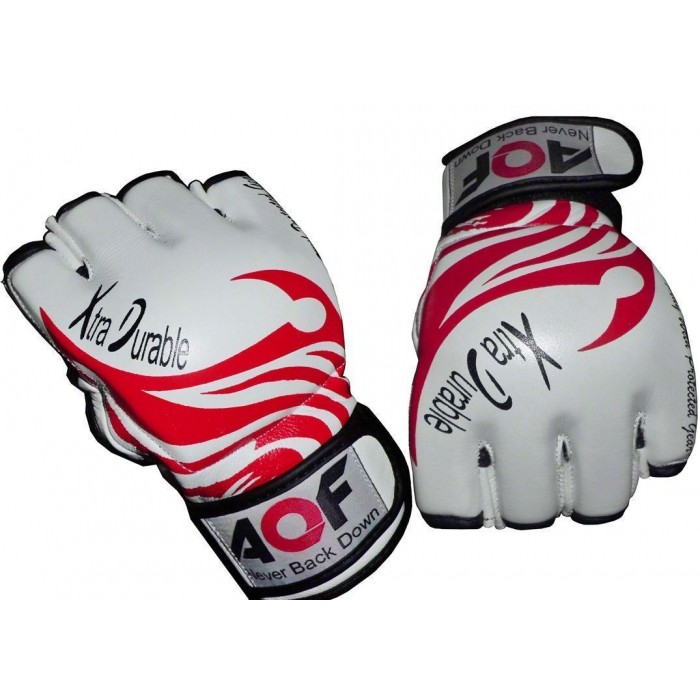 Made from genuine cowhide leather of highest quality.

Open palm design which offers maximum control while grappling or throwing.

Free thumb design which offers optimum use of hands.

AQF Xtra Durable gloves incorporates a specially foam insert to offer the maximum protection during the fight/training without compromising on weight.

Tough, light weight and very comfortable offering maximum protection.